Located 15 minutes south of Camrose on Hwy 21, Silver Creek Golf Course has 27 holes to challenge all level of competitors.
---
First of all, Welcome!
---
We are a family owned and operated 27 hole golf course complimented with over 200 serviced camping sites. Our course is great for all levels of competitors. From the down home atmosphere, the staff here at Silver Creek are committed to providing you with a memorable golf and camping experience.
---
From the down home atmosphere, the staff at SCGC are committed to providing you with a memorable golf experience. A highlight of Silver Creek is the Clubhouse. The building was once a barn, built in 1912, and is furnished with antiques from by gone years. Book Online 2022 Rates
Camping is an integral part of the haven we call Silver Creek Golf Course, whether you are a weekender on the go or have a passion for making your summer residence on a golf course, Silver Creek has something for everyone. Book Online 2022 Rates
The Silver Creek Golf Course restaurant and lounge is open to members and guests – golfers and non golfers alike. Whether you are searching for the next facility to host your corporate meeting, wedding, birthday party or are looking for an outdoor patio to take your co-workers for lunch, stop by and give us a try. We are confident your taste buds will want to come back for seconds. View our Menu
Check out Our Promo Video
---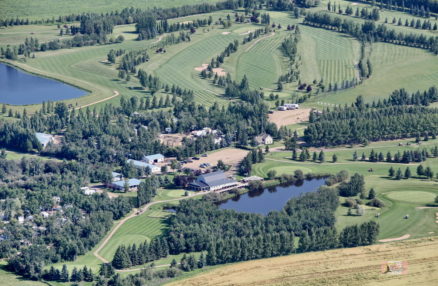 Golf is a unique sport, with among other things that distinguish it from other sports, having each player accompanied by an assistant. Any other sport that is a team one and not…
We had a particularly enjoyable display of firework on Canada Day in 2016. Just in case you missed it here is the video:
Upcoming Tournaments
Bacon Fest – August 20   |   Night Golf – September 3   |   Members – September 17